MULTI DRUZY with JET BLACK SPIKES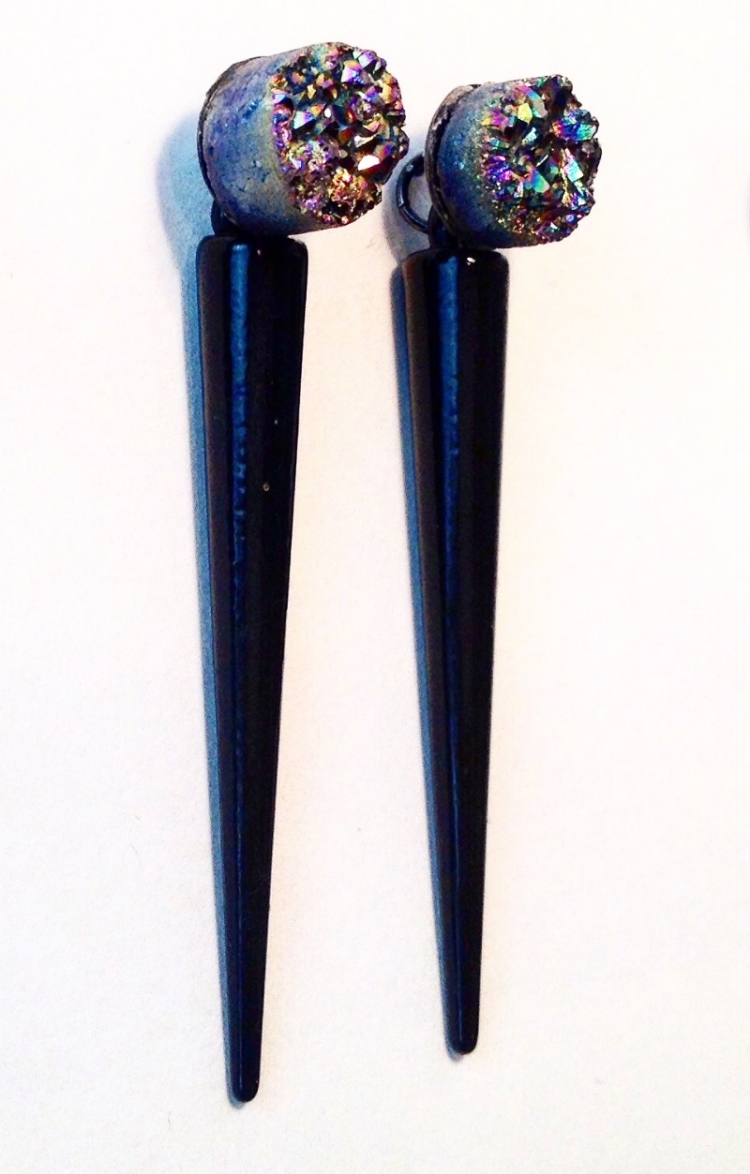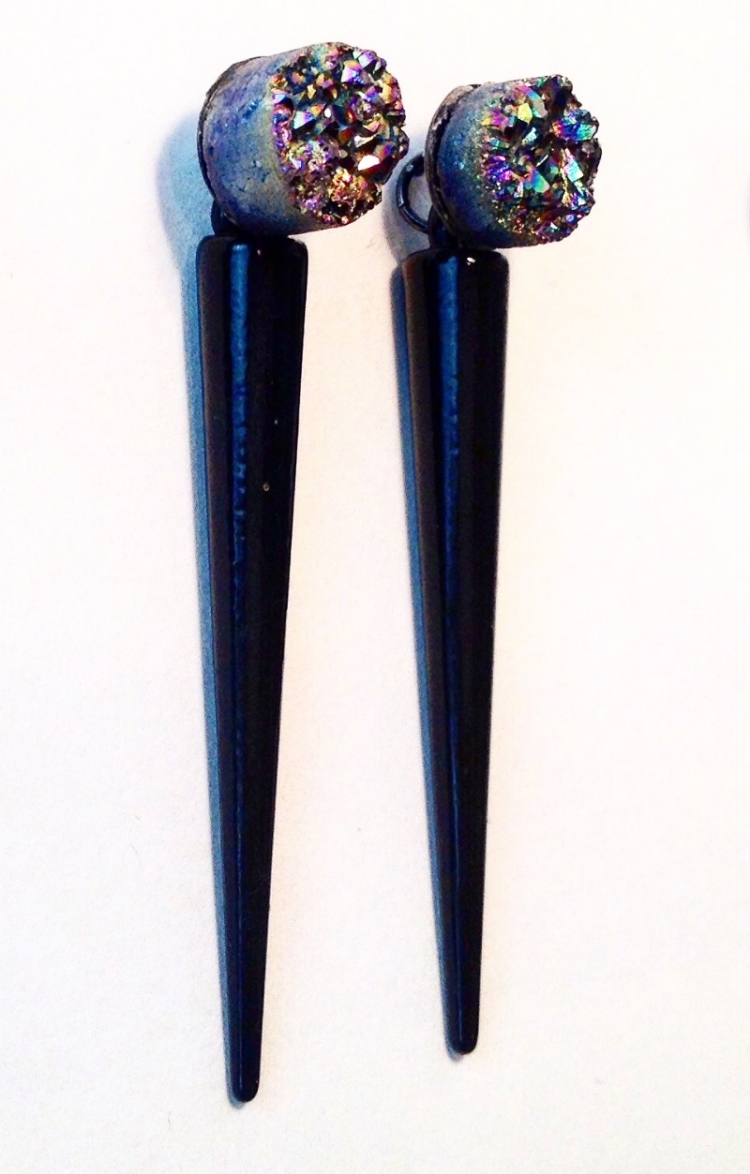 MULTI DRUZY with JET BLACK SPIKES
TOP SELLER!
JUST MAY BE THE MOST VERSATILE EARRING ON THE PLANET, SO I'VE BEEN TOLD. MULTI-COLORED, NATURALLY GORGEOUS DRUZY POSTS HANG BOLDLY ABOVE JET BLACK SPIKES. DRESS UP, DRESS DOWN, DRESS TO IMPRESS NEVER WAS SO EFFORTLESS.
EARRINGS ARE DUAL WEAR, DRUZY POSTS CAN BE WORN ALONE OR WITH SPIKES!
PLEASE NOTE: THESE ARE NATURAL, UNIQUE STONES &
EACH STONE HAS SLIGHT VARIANCES FROM WHAT IS PICTURED.